Posted on
By The Biologic Team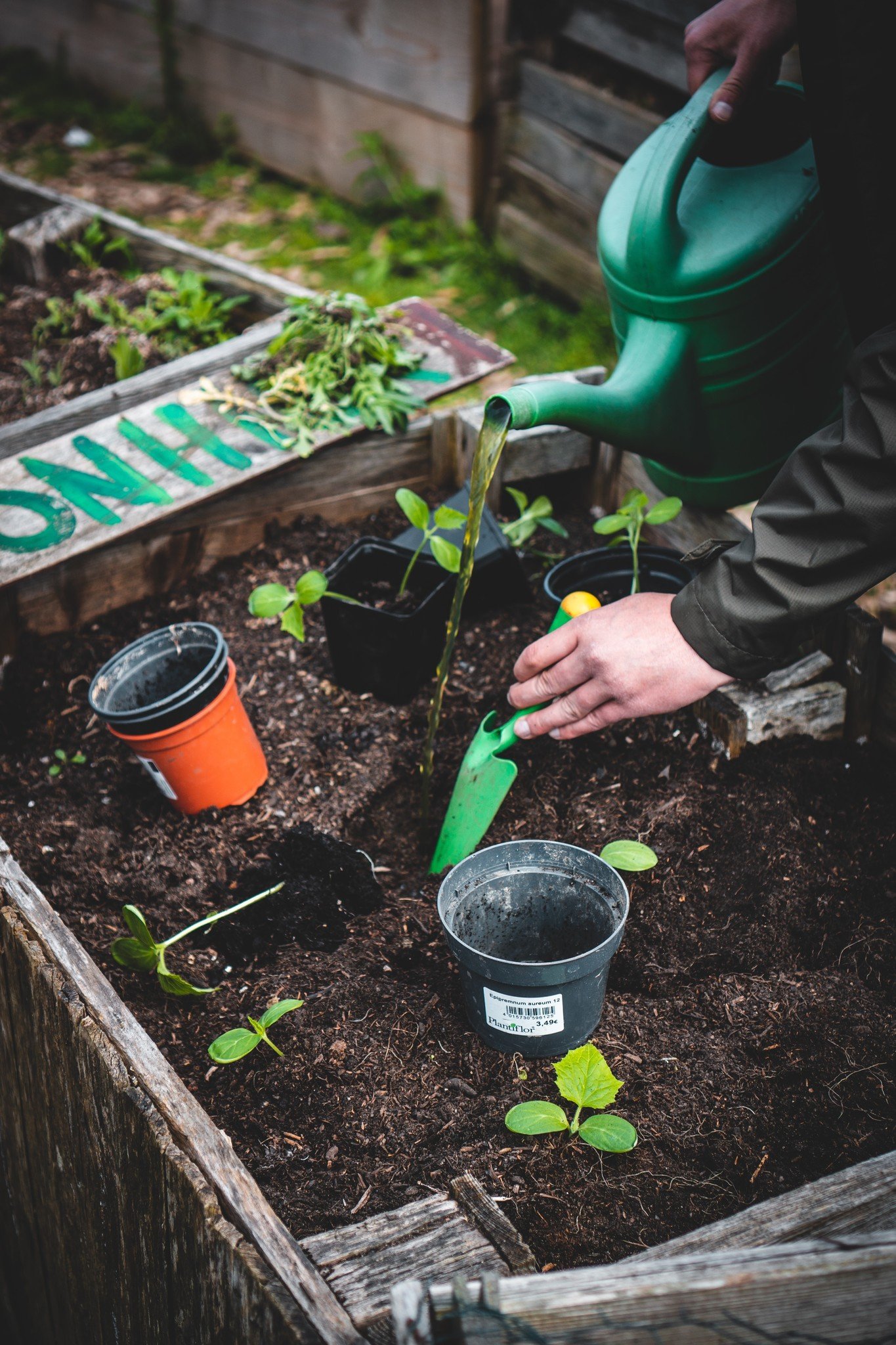 Compost tea is a liquid biological amendment containing essential plant nutrients and a complex community of beneficial microorganisms. For centuries, farmers have soaked porous "tea bags" full of compost in tubs of water, and then used the resulting liquid (compost tea) to fertilize and improve the health of their crops. While there are infinite ways to prepare compost teas, most modern methods rely on a mechanical aeration process to extract beneficial organisms from high-quality compost products.
Healthy soil contains an enormous population of microorganisms including bacteria, fungi, nematodes, insects, and earthworms all working together to support plant growth and productivity. Not only do soil microorganisms nourish and protect plants, they also play a crucial role in essential ecological processes such as climate regulation, mitigation of drought and floods, soil erosion prevention, and water filtration.  Applying compost tea boosts the number and diversity of soil microorganisms resulting in healthier soil and happier plants.
Our team at Biologic Crop Solutions has conducted extensive research to better understand the most effective methods and materials for brewing compost tea extracts with exceptional soil and plant benefits. Thorough product testing has revealed many factors that influence the process of making successful compost teas. At BCS we rely on high-quality inoculants including humus, worm castings, and mycorrhizal products. To stimulate microbial reproduction, "food stocks" such as kelp and crab and shrimp hydrolysate are added. The liquid form of these ingredients can be easily applied to plants using root drenches and foliar sprays. Application quantity and timing vary depending on the crop and climate. For more information on the different methods of Compost Tea brewing read our blog post: "Apply Biology with Compost Teas: Making Liquid Biological Amendments".
Compost Tea FAQ:
Q: How do I apply compost tea?
A: Compost tea can be applied as a soil drench or foliar spray.
Q: How much compost tea should I apply?
A: Apply one gallon of compost tea per 5-10 square feet of soil surface area. Please note, this application rate is a very general guideline and can vary based on specific conditions at the applications site.
Q: Can/should I dilute the compost tea?
A: Yes, you can but you don't have to! We recommend a dilution rate of up to 1 part tea to 4 parts water.
Q: How often should I apply compost tea?
A:  You can apply the compost tea as frequently as you'd like however we find that most people apply the tea 1-2 times per week with excellent results.
Learn more about Biologic Crop Solutions BioBrewers in this video.
Access the Biologic Systems ACE and AACE Recipes here.
Resources:
Vagg, Brian. Making Compost Extract and Tea. SoilFoodWeb.com.  https://www.soilfoodweb.com/resources/soil-food-web-approach-videos/?vID=525025259&h=11f6b261ce
Elaine R. Ingham, PhD. The Compost Tea Brewing Manual. Fifth Edition. April 2005. Soil Foodweb Incorporated. https://forum.lepeuplier.ca/uploads/default/original/1X/f0bada96cecaa70408f5f4b11abeb64b163be032.pdf
Ryan, Matthew. The Rodale Institute. Compost Tea Production, Application, and Benefits. http://theseedfactory.us/downloads/1-cannabis/4-growing-curing/Compost%20Tea%20Production.pdf